This is the ever continuing story of my 1950 Dodge Coronet.
I bought the car from the original owners in June of 2005. It had been sitting in a field since about 1973.
I rebuilt the brakes and installed a new master cylinder and wheel cylinders. I bought and installed a lot of new parts for the stock flat 6 motor, but ended up pulling the motor and tranny and selling them on the H.A.M.B.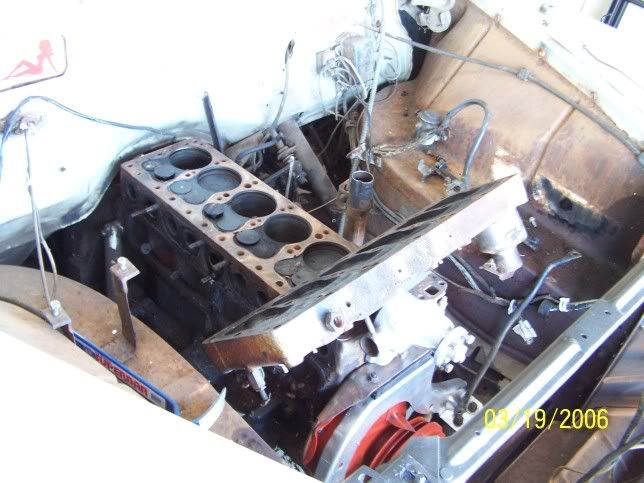 My faithful garage companion Sandy.
I bought a running 1966 Plymouth Valiant for $250 on craigslist. This was going to be my donor car.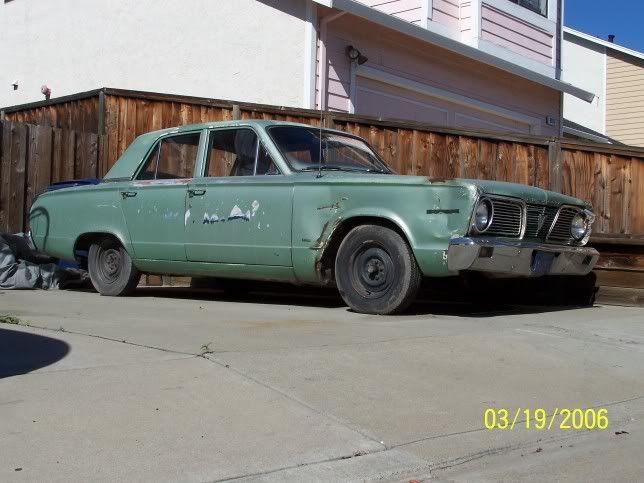 After driving the car around the block a couple times with the exhaust disconnected, I pulled the entire drive train. Motor, Tranny, Drive shaft, Rearend... everything. I even grabbed a lot of miscellaneous things like the headlights and grill (to hang on the wall in my garage). This is the 273 V8 before I pulled it. Really dirty, but running great.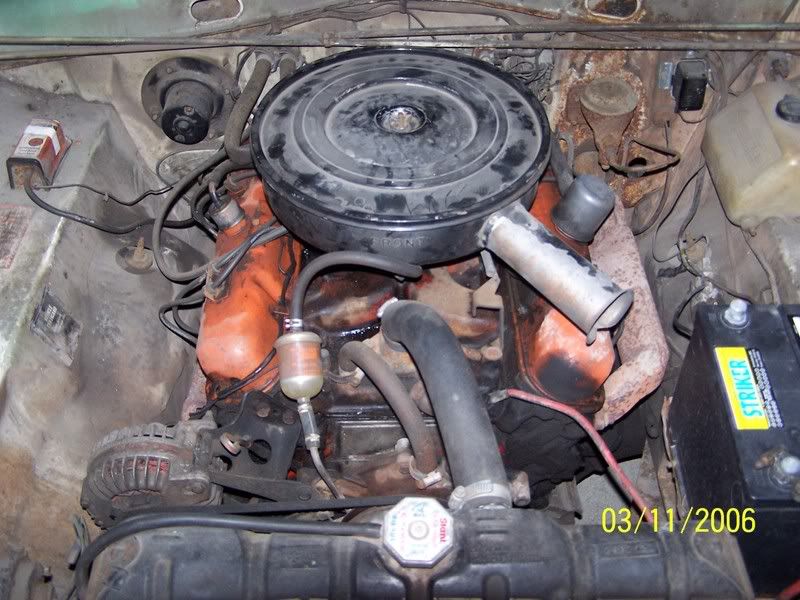 Here's it is after I pulled it, disconnected it from the tranny and put it on the stand.
I loaded it up in the back of my dad's truck and took it to the the local car wash and gave it a good cleaning.
The start of the tare down.
I installed all new gaskets, a new hydraulic cam and lifters, a double roller timing chain and a bunch of other stuff.
I sandblasted all of the accessories prior to paint.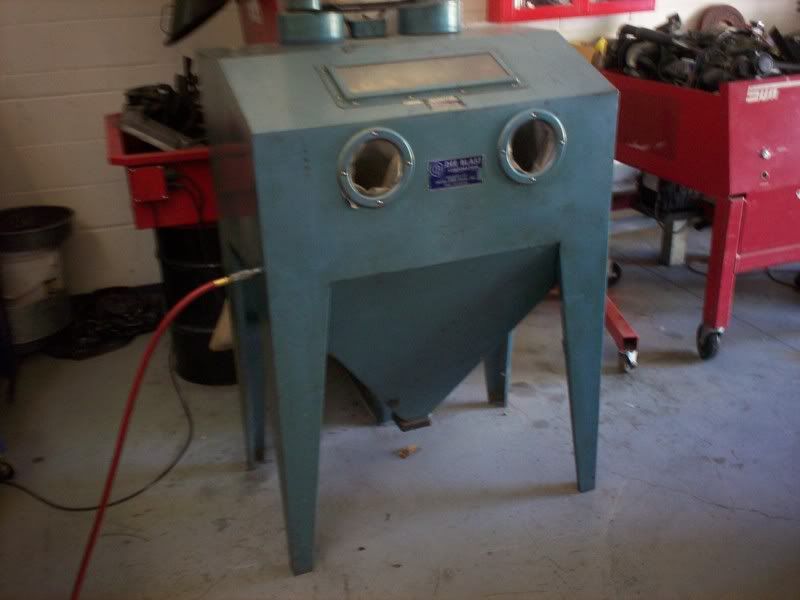 Before, all dirty and rusty.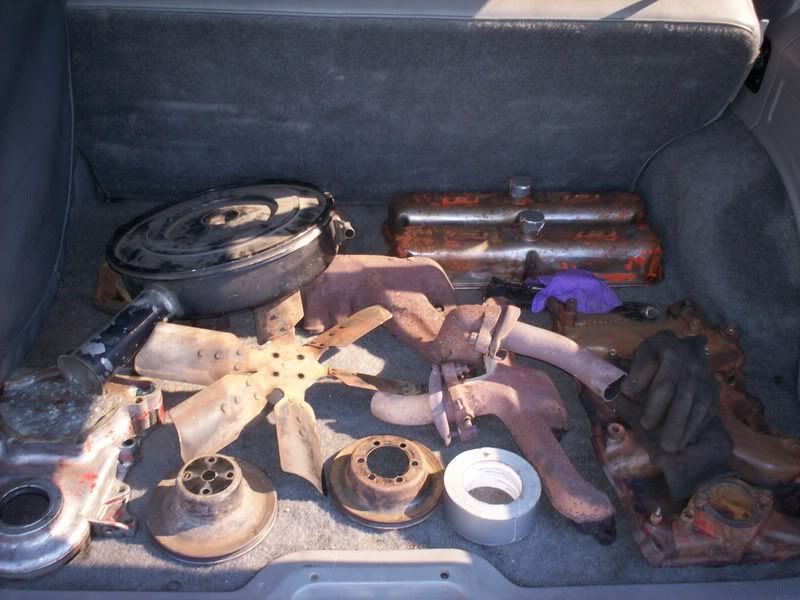 After, all nice and clean.
I put the painted intake manifold, valve covers, timing cover, and oil pan on the block.
Here's the finished result after paint. Nice and clean, right??
I dropped the motor in so I could weld in my custom motor mounts. This is the transmission mount I made.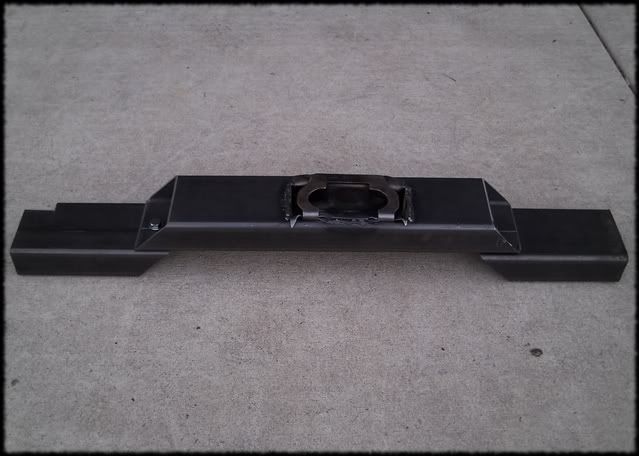 Welding it in.
After putting a shift kit in the transmission I dropped the little 273 back in for the last time. IT FITS!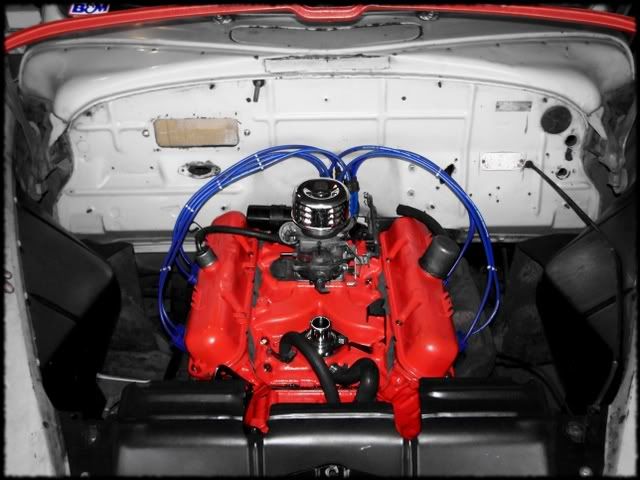 Top.
Passenger side.
Drivers side. Note stock exhaust manifold, which is different than the passenger side, clears steering column perfectly.
Bottom. Lots of clearance here, too.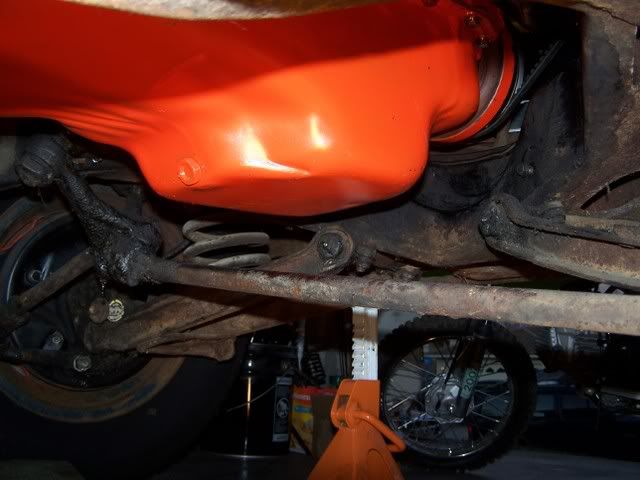 Trans mount again.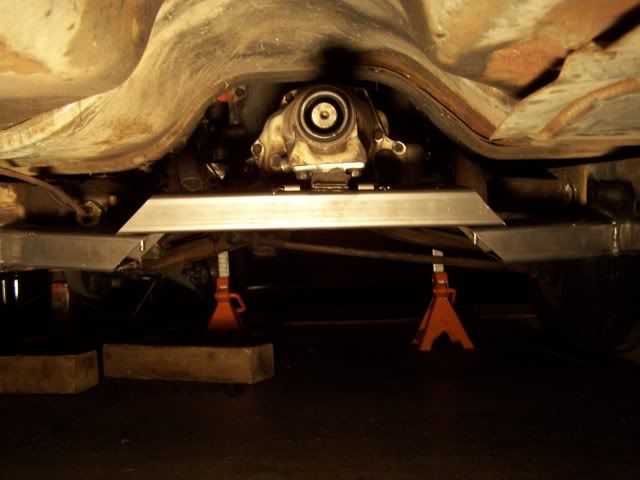 Looks real good doesn't it?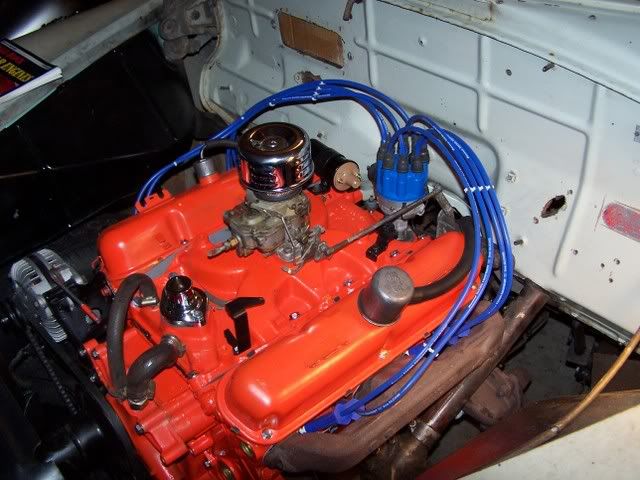 My next project was to make the rear end from the Valiant fit.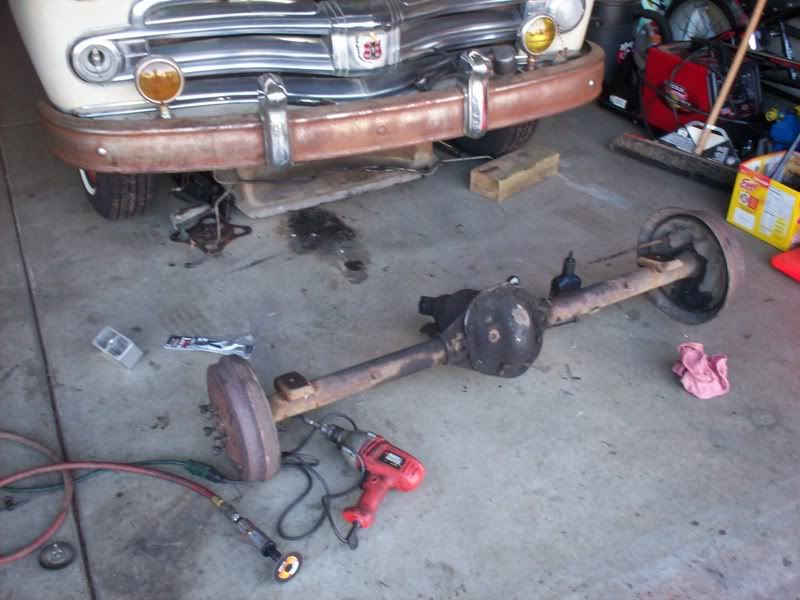 This involved cutting off the spring pads...
..and welding them back on an inch and a quarter in. Lots of trial fits with this one.
Two inch blocks.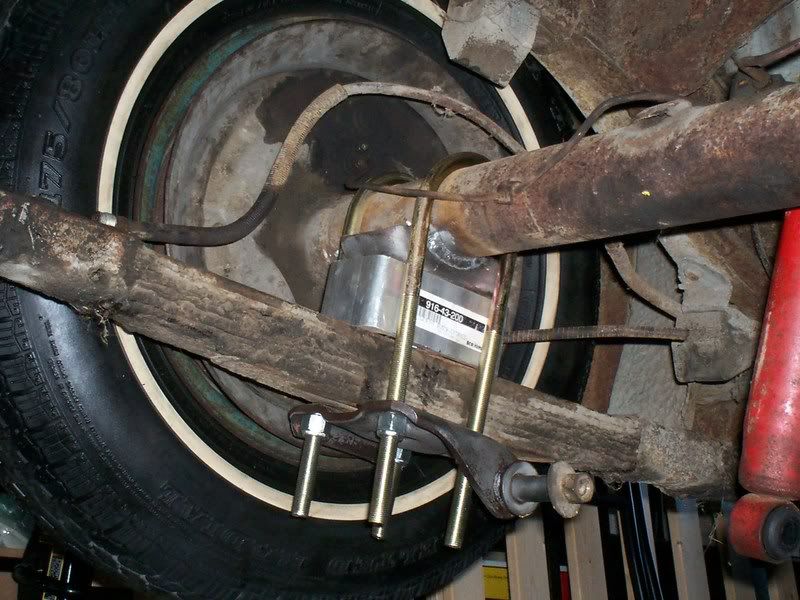 Sits nice and low riding on the Valiant's stock thirteens.
I also welded on some custom shock mounts from Speedway Motors after these pics were taken.
I wired the car up with a Ron Francis "Bare Bonz" wiring harness.
I got a fuel cell and a complete fuel system from Summit Racing.
I had some glasspacks put on at California Muffler.